Interested in hosting an event with us?
96 seater conference room
Access to our in-house caterers at a discounted price
Seedcorn Information Session - May 5th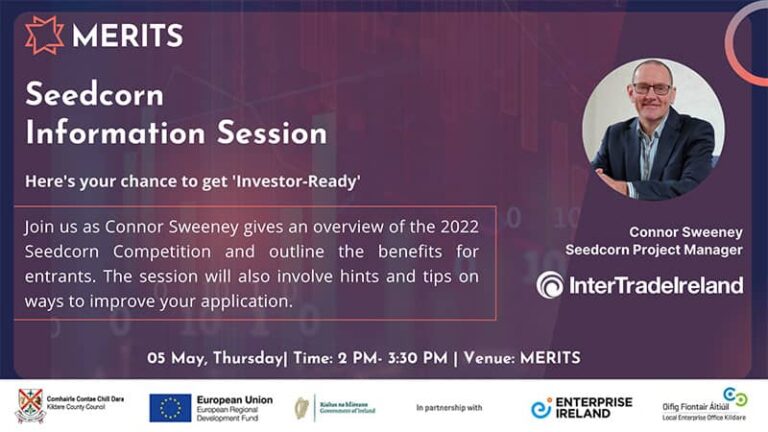 We are delighted to be hosting an information session on InterTradeIreland's Seedcorn Investor Readiness Competition on Thursday, 5th May from 2 PM-3:30 PM at MERITS Facility in Naas. Join us as the Seedcorn Project Manager, Connor Sweeney, gives an overview of the 2022 Seedcorn Competition and outlines the benefits for entrants. The session will also involve hints and tips on ways to improve your application.
Backstage with Tech Founders
Backstage is a series of monthly fireside chats for founders, operators and enthusiasts in the 'startup and innovation' ecosystem who want to understand the strategies leading tech companies today have used to scale up.
PowerUp:Finance for StartUps & SMEs
Session 1 - Accessing Equity
Gary Leyden - Investment Analyst, HBAN
Sarah Jane Larkin - Director General, IVCA
Chris Burge - Co-founder & CEO, Spark Crowdfunding
Session 2 - Innovative Debt Sources
John Madigan - Head of Marketing, SBCI
Niall O'Grady - CEO, Linked Finance
Graham Byrne - CEO, Flender